Welcome!
This website is dedicated to promoting the message of "Christ our righteousness" and related subjects, through the sermons and books of Pastor Bill Lehman. His audio sermons can be found on this web site. Books and a CD for sale currently are: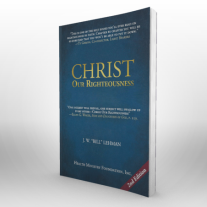 Christ Our Righteousness, 2nd edition. This book is a transcript of a 32-sermon series preached by Elder Lehman with the same title (378 pages).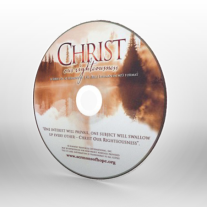 Sermon CD that contains the original 32 sermons preached by Elder Lehman in the Christ Our Righteousness series. The sermons are in MP3 format, and all are on a single CD.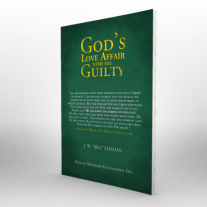 God's Love Affair with the Guilty is a Bill Lehman book that was transcribed from a sermon series with the same title (192 pages).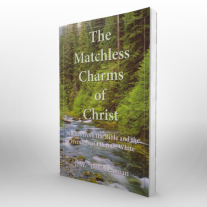 The Matchless Charms of Christ, a small book Pastor Lehman wrote in his retirement, that presents what happens when Christ has the throne of your heart (80 pages).
Pastor Lehman's materials are available from at least three sources:
Amazon.com: Go to www.amazon.com and search for a book by title.
Art Mallon: shipped from Nevada. The Matchless Charms of Christ may be purchased from Art Mallon in quantities with significant discounts. Contact Art at [email protected] , or call 530-876-3283.
Adventist Pioneer Library: shipped from Washington. (509-200-0691)
 Updated 26 September 2022
---