Welcome!
This website is dedicated to promoting the message of "Christ our righteousness" and related subjects, through the sermons and books of Pastor Bill Lehman. His audio sermons can be found on this web site. Books and a CD for sale currently are: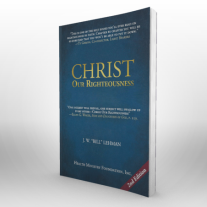 Christ Our Righteousness, 2nd edition. This book is a transcript of a 32-sermon series preached by Elder Lehman with the same title (378 pages).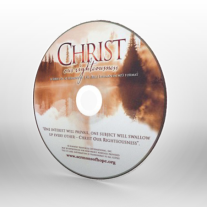 Sermon CD that contains the original 32 sermons preached by Elder Lehman in the Christ Our Righteousness series. The sermons are in MP3 format, and all are on a single CD.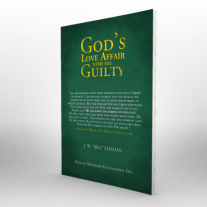 God's Love Affair with the Guilty is a Bill Lehman book that was transcribed from a sermon series with the same title (192 pages).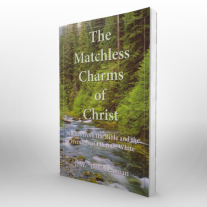 The Matchless Charms of Christ, a small book Pastor Lehman wrote in his retirement, that presents what happens when Christ has the throne of your heart (80 pages).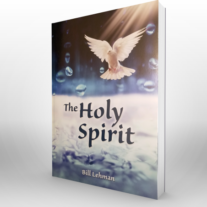 The Holy Spirit, reveals our Comforter and how He guides into truth and gives us discernment to avoid deception (504 pages).
Pastor Lehman's materials are available from at least four sources:
Amazon.com: Go to www.amazon.com and search for a book by title.
Art Mallon: shipped from Nevada. The Matchless Charms of Christ and The Holy Spirit may be purchased from Art Mallon in quantities with significant discounts. Contact Art at [email protected], or call 530-876-3283.
Light Bearers Ministry: shipped from Oregon (LightBearers.org)
Go to lightbearers.org/resources/ and select the book you are interested in to see a review of the book plus pricing information. For inquiries about Bill Lehman books and CDs, contact

[email protected]

. Light Bearers is located at 37457 Jasper Lowell Road, Jasper, OR 97438; (541) 988-3333; Toll-free in the USA: (877) 585-1111.
Maine: InVerity (www.InVerity.org)
Go to the InVerity website's home page and click on Resources. Click on the item (book or CD) that you are interested in and a window will open that gives a short narrative about the book. For specific information, select Contact Us and direct the message to Kelly Veilleux. InVerity also provides several of Pastor Lehman's sermons on their website for listening and downloading. InVerity Ministries is a branch of the Northern New England Conference Prayer Ministries.
Updated 19 December 2017
---